By
Ken Silva
The Emergence Of The Mystic Non-Gospel Of Non-Conversion As Everyone's God's People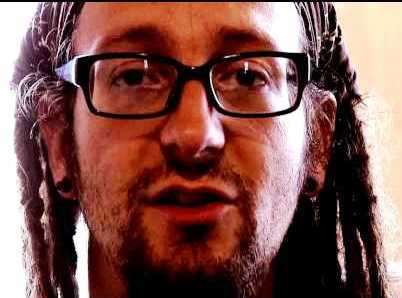 Consider the following from Tony Campolo, who's one of those Red Letter Christians along with other apostates like Living Spiritual Teacher and Emerging Church guru Brian McLaren, progressive theologian Tony Jones, the heretical "theologian in residence" at the gathering place of his equally heretical universalist pastor Doug Pagitt—who together comprise the unholy trinity of the sinfully ecumenical Emergent Church. Campolo is mentor for another RLC, Shane Claiborne of the New Monasticism, and as I pointed out in
Mysticism's Gospel Of Goodness
And Shane Claiborne Campolo would opine and then query the below in one of his books:
a theology of mysticism provides some hope for common ground between Christianity and Islam. Both religions have within their histories examples of ecstatic union with God, which seem at odds with their own spiritual traditions but have much in common with each other.
I do not know what to make of the Muslim mystics, especially those who have come to be known as the Sufis. What do they experience in their mystical experience? Could they have encountered the same God we do in our Christian mysticism?[1]
Notice the double-speak as first Campolo tells us Islam and Christianity both have "examples of ecstatic union with God"; then he muses, "Could they have encountered the same God we do in our Christian mysticism?" Campolo certainly hopes so; this would help him win friends and influence people within Islam, and would by-pass that nasty exclusive message of Scripture e.g. —
Anyone who does not have the Spirit of Christ does not belong to him
(Romans 8:9). Yeah, that's just gonna get in the way of this whole Muslim-Christian thing; so we'll ignore it because we feel that faithful Muslims, who're doing "good" in the area of global social reform, must be following God in the way of Jesus.
Ah, I know, even if they don't personally happen to know it; yeah, that'll work, salvation by osmosis. Hey in this case, no siree Buddha, we don't need that old Gospel of repentance and forgiveness of sins in Jesus' Name.
If someone looks good to us—in other words—hates the evil empire and does good deeds like us, then they're in; pretty slick, eh. In fact, in that Claiborne article I mentioned above I brought to your attention that, what I've just outlined above, is the mystic non-gospel. I showed you by quoting one of Claiborne's heroes; that would be the late apostate Mother Teresa, who actually took her name out of her respect for so-called "Christian" mystic
Teresa of Avila
. From my personal copy of her book, following the words of the universalist Mother Teresa, "We never try to convert those who receive [aid from her organization] to Christianity but in our work we bear witness to the love of God's presence." The "witness to the love of God's presence" is mystic-speak, and not trying "to convert" people is simply more man-centered music in tune with those who have itching ears. She goes on to say:
Whether you are a Hindu, a Moslem or a Christian, how you live your life is the proof that you are fully his or not. We must not condemn or judge or pass words that will hurt people. Maybe a person has never heard of Christianity. We do not know what way God is appearing to that soul and what way God is drawing that soul, and therefore who are we to condemn anybody? It matters to the individual what church he belongs to.

If that individual thinks and believes that this is the only way to God for her or him, this is the way God comes into their life — his life. If he does not know any other way and if he has no doubt so that he does not need to search then this is his way to salvation. This is the way God comes into his life.[2]
No doubt people in other religions will love hearing that; but it is dead wrong, and if we truly love God and our fellow man then we will tell them the truth from God's Word. We'll do it as lovingly, patiently, and gently, as possible because the Christian has been given the minstry of reconciliation so:
From now on, therefore, we regard no one according to the flesh. Even though we once regarded Christ according to the flesh, we regard him thus no longer. Therefore, if anyone is in Christ, he is a new creation. The old has passed away; behold, the new has come. All this is from God, who through Christ reconciled us to himself and gave us the ministry of reconciliation; that is, in Christ God was reconciling the world to himself, not counting their trespasses against them, and entrusting to us the message of reconciliation.

Therefore, we are ambassadors for Christ, God making his appeal through us. We implore you on behalf of Christ, be reconciled to God. For our sake he made him to be sin who knew no sin, so that in him we might become the righteousness of God.
(2 Corinthians 5:16-21)
But Campolo and Claiborne aren't interested in that; I think you see why such as these aligned themselves with those who eschew sola Scriptura. Yeah, unfortunately the Bible just keeps getting in the way of their lovefest with Islam so as Campolo says:
We don't have to give up trying to convert each other. What we have to do is show respect to one another. And to speak to each other with a sense that even if people don't convert, they are God's people,… (Online source)
Ok, we say hi to Humpty Dumpty again; right Tony, we can keep "trying to convert"…um, "God's people" and…ah, "even if people don't convert, they are God's people." I see it now; after lying awake as I sleep in the light tonight, I can then start my evening tomorrow morning by taking a shower with cool, dry, hot water. Gothcha boys. And as I close this, for now, in the article I just quoted above Claiborne confesses:
When a devout Muslim brother asked Tony and I to have this cross-generational dialogue about interreligious cooperation for an interfaith publication, we jumped on it. (Online source, emphasis mine)
My question is: If Shane Claiborne has a devout Muslim "brother," does this now make Claiborne himself a Christian-Muslim? I mean, apparently he's in the process of approaching this in the opposite direction from those alleged hybrid Muslim-Christians, who're practicing Muslims that supposedly "love Jesus." So could it be that, in Shane Claiborne, we're witnessing a new breed hybrid of Christian-Muslims practicing Christianity but who also love Muhmmad? Stay tuned…
________________________________________________________________________________
Endnotes:
[1] Tony Campolo, Speaking My Mind: The Radical Evangelical Prophet Tackles the Tough Issues Christians Are Afraid to Face [Nashville: Thomas Nelson, 2004], 149, 150, emphasis mine.
[2] Kathryn Spink, Mother Teresa, Life in the Spirit: Reflections, Meditations and Prayers [New York: HarperCollins, 1983], 81, 82, emphasis mine.
(HT:
Apprising Ministries
)